Installing AWS Command Line Tools on Mountain Lion
A lot of this probably works just fine under Linux, too. A bunch of the tools require java, which can be downloaded from Apple, and you'll want to set your environment's JAVA_HOME variable (in ~/.bash_profile, unless it's .bash_login or .bashrc). export JAVA_HOME=/System/Library/Frameworks/JavaVM.framework/Home Then you'll need to log into AWS console, and download your...
Watch
Here's another didactic little story. There are these two guys sitting together in a bar in the remote Alaskan wilderness. One of the guys is religious, the other is an atheist, and the two are arguing about the existence of God with that special intensity that comes after about the fourth beer. And the atheist says: "Look, it's not like I don't have actual reasons for...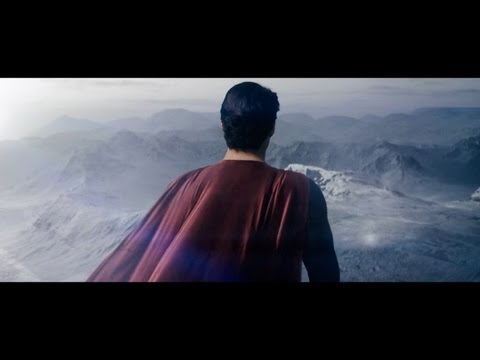 Gun Nuts Worry About The Wrong Weapons →
I'm pretty sure that we ought to be using strong encryption for all of our communications.  Email. Twitter.  Everything.  Guns are not going to protect you from an overzealous government.  Encryption is a much better weapon.
Poisoning the DOM By Thumbnailing a Video
I'm building a large-scale Content Management System (CMS) for Video, tied to a Content Delivery Network (CDN), and one of the big issues we've identified relates to the difficulty of thumbnailing video files which are loaded into our system with missing images. HTML5 is great, and the good folks at flowplayer.org have built a tidy little video player which enables us to display the video in a...
It was going to be a good week
Until yesterday, I felt like a bunch of kids from Greeley were doing great things.  Particularly, that kids from Greeley Central High School were out in the world, making it a better place. Michael Shellenberger was the guest on The Colbert Report, talking about energy policy, and the positive ways that government can innovate our way out of global warming. Harper Reed's been all over the...
BBQ Feast
Last night, for Jeanie's birthday, Lori and I whipped up a huge feast.  I made Korean-inspired pork ribs, smoked chicken, and collard greens.  A couple people asked for recipes, so here they are. Korean-Inspired Pork Ribs 3 racks St. Louis-style pork ribs  2 Tbsp olive oil 2 large white onions, chopped in a food processor to almost paste (maybe 2.5-3 cups) 2 Tbsp finely diced garlic 2...
Colorado Doesn't Need The Death Penalty
Earlier this month, almost as soon as the Colorado legislative session began, the Denver Post reported that legislators may attempt to repeal the death penalty in Colorado. I hope they do. I'm half-tempted to launch into a diatribe about morality, and how a single innocent person dying at the state's hands, and…  But, I won't.  I'll simply say this. We have a...
Buy A Movie. Tell Hollywood That... →
Not to get all high-and-mighty, but this looks like a decent movie, and it's being made available on iTunes before Theaters, DVDs, etc.  I'm buying it, if for no other reason than to signal that I support film production outside the conventional business model.
I Will Pay 10% More For A U.S.-Made Mac →
What Happened to Apple
I'm trying to buy 5 iMacs this morning.  No one at the Cherry Creek Apple Store has any idea 1) if they are going to get any, 2) what they'll get, 3) how many of the computers they'll see, of 4) when they'll get them.  I should also mention that their business sales folks promised to keep me updated last night and this morning, but have no idea I even called yesterday. In...
Another Lesson For Online Fundraisers from Obama... →
Hey. I will be outspent.
@Marcoarment's Sage Statement About Piracy →
I agree with this statement in general, but I wonder why people rationalize piracy.  Could it be because we are not customers of the TV we watch (at least historically)?  We can rationalize about business models and release windows all we want, but we don't have to  pay for CSI, in itself.  Does that make it easier to justify downloading it from the Internet (it's already free to us)?
3 tags
Lessons For Online Fundraising From Obama 2012 →
I'm excited to see how rapidly this trickles down to state and local races.
I Want to Like You, So I'm Quitting Facebook (For...
I've long been frustrated at what happens on Facebook, if that's the way to say it.  One of my friends starts using a birthday calendar app, and I get invited to use it too (often also from all of our mutual friends). Facebook changes their layout and everyone complains.  A friend decides to invite everyone he knows to his Amway event, and I get a bunch of emails telling me who is...
You Just Have To Do Something
jonathanmoore: Throughout life we are impacted with moments that are rich with meaning and significance. Regardless of the joy or sorrow that these moments create, it is our job to listen and respond. This summer I was given the gift of one of those profound moments. On a warm August afternoon, my wife and I invited some close friends over for lunch to spend the day swimming in our pool. We...
DHH's Sane Thoughts About Remote Workers →
This scares me a little bit, as it's my bread & butter, but, probably represents a net-positive for the online ecosystem.
Election Prediction 2012
Well, tomorrow is the end of all that awful advertising.  If you're like me, you are really happy to be done with that.  Here's what I expect to happen tomorrow night. President Obama wins with 303 Electoral Votes (OH, NH, CO, VA) Presidential Election is called by 11pm EST Elizabeth Warren wins MA-Sen Claire McCaskill wins MO-Sen Dave Young wins CO State House 50. Democrats take...
Vote Against Romney... Maybe Not For Obama →
I often quote a line by Thoreau that had great impact for me: "Cast your whole vote: not a strip of paper merely, but your whole influence." He was referring, in that essay, to civil disobedience, or as he titled it himself, "Resistance to Civil Authority." It still means that to me. But this is a year when for people who think like me — and who, unlike me, live in...
Proof That @Panic Is a Coder's Best Friend
[Update: Sept 27th, 3:58p MDT :: The great folks at Panic just informed by that if I download the demo version of Coda 2.0.4 from their website, I can activate it using a Mac App Store copy, and use it forever.  Thanks guys.  More proof that you are a coder's best friend.  Old Story Title: Apple's Mac App Store Horseshit :: Why I'll Give @Panic Some Extra Money] … I like...
You Will Have Only Yourself to Blame
Earlier today, David Sirota tweeted from Colorado, suggesting that our Secretary of State, Scott Gessler, is gearing up to be a pivotal figure in the coming election. When Scott Gessler becomes the 2012 election's version of Katherine Harris in 2000, don't say I didn't warn you. Consider yourself warned. — David Sirota (@davidsirota) August 28, 2012 He's right.  In 2010,...
Deleted Job-Hunting Email Paragraph
P.s.:  Friendly advice.  If you don't know what the Backyardigans are, you can Google them, but DO NOT WATCH THE VIDEOS. I cannot stress that enough.  You will not be able to get them out of your head.  I was going to send you a link, in case you wanted to know what the heck I was talking about, and then realized that I'd actually been watching YouTube for, like, five minutes....
A successful Git branching model » nvie.com →
In this post I present the development model that I've introduced for all of my projects (both at work and private) about a year ago, and which has turned out to be very successful. I've been meaning to write about it for a while now, but I've never really found the time to do so thoroughly, until now. I won't talk about any of the projects' details, merely about the branching strategy and...
REST from Ruby. IBM Thoughts →
Arcane Rake DB:Migrate Problem & Solution
This morning, I've been migrating a Rails project I've been building from MySQL to PostgreSQL, and discovered a very odd error. Every time I tried to run rake db:migrate or rake db:schema:push, I received the following feedback. rake aborted! PG::Error: ERROR: relation "pages" does not exist LINE 4: WHERE a.attrelid = '"pages"'::regclass ...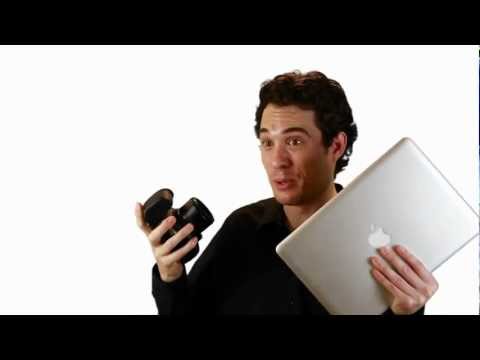 Watch
I sure am glad I don't have to make crazy, politically-motivated decisions about from whom to buy my shitty, mass-produced pizza.  Oh, man, I miss pizza.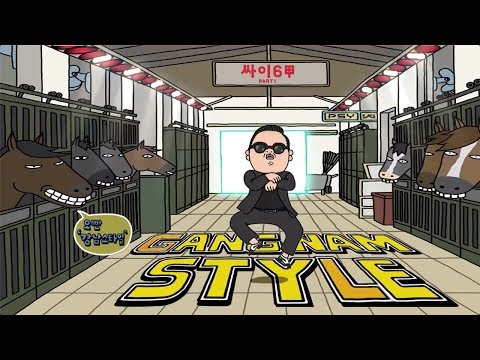 The Hobbit - A Film Trilogy →
I'm very excited to see this happening.  To me, I expect it indicates a great deal of attention to detail, and probably back-story. It has long been my argument that you could translate 200 pages from a book to the screen, keeping any reasonable level consistency with the original (cf. The Shawshank Redemption).  More and you lose most of the original book.  Lately, folks have been taking...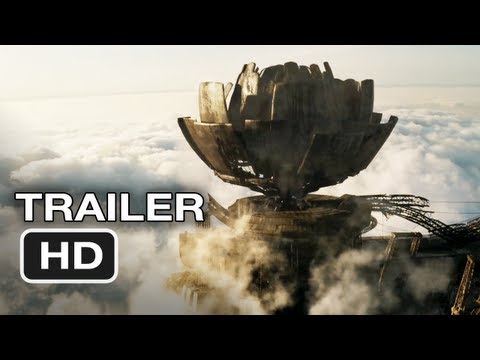 We are f**ked →
We are going to get the Oil & Gas industry to leave $20 trillion of known product in the ground? Time to plan for a 5-degree warmer world.
Yes, Yes, and More Yes. →
This call to break up the too-big-to-fail banks is a welcome one.  That it comes from the guy responsible for creating the current mess is heartening.
1 tag
Police searching for armed fugitive outside my...
via Instagram http://instagr.am/p/NCYHLJDunZ/
1 tag
First chance to vote for Rep. Dave Young
via Instagram http://instagr.am/p/LgaHJDjuqy/
1 tag
With the woman away, Seth will play.
via Instagram http://instagr.am/p/LWq2s6DujY/
I do not like it with a fork
via Instagram http://instagr.am/p/LQsWUMjuk7/
1 tag
Very bummed... And wanting to wake Bellie.
via Instagram http://instagr.am/p/LFJGQOjuni/
1 tag
New Child-Proof railing for the deck.
via Instagram http://instagr.am/p/KfhAuWDuiS/